Short sleeve full printed zip jersey dedicated to Stephen Roches' 1964 World Championship in Sallanches.
Designed with comfort and style in mind. Inspired by Jan Jannsen's victory in the 1964 world championships. Jersey includes a specially designed rainbow stripes zip. Printed label stitched onto the back pocket explains how young Jan Jannsen, just 24 years old in 1964, was able to win the race overcoming two great expert champions such as Adorni and Poulidor.
Made of lightweight Kenobi fabric on the front, it has the back made in Shantung fabric and sleeves in raw cut Bodyfit.
Features
PERFECT FIT
Slim fit and raw-cut with elongated sleeves. Elastic gripper at the waist band.
BREATHABLE AND LIGHTWEIGHT
Lightweight Kenobi fabric on the front, back in Shantung fabric and sleeves in raw cut Bodyfit.
EXTRA STORAGE
Triple rear pocket.
Specifications
FIT: Slim
BENEFIT: Combination of materials for maximum comfort, silicone endings, UV protection
FEATURES: Breathable, light, comfortable, elastic, aerodynamic
FASTENING: Full lenght zipper
USE: road cycling
TEMPERATURE MIN: +18°C
TEMPERATURE MAX: +35°C
SEASON: Autumn, spring, summer
PRO TEAMS: NATIONAL
PRODUCT DETAILS: 3 back pockets
DESIGN: Multicoloured
LENGHT: short sleeve
MATERIAL: Bodyfit, Shantung, Kenobi
BRAND: Santini
COLOUR: Orange
SEX: Men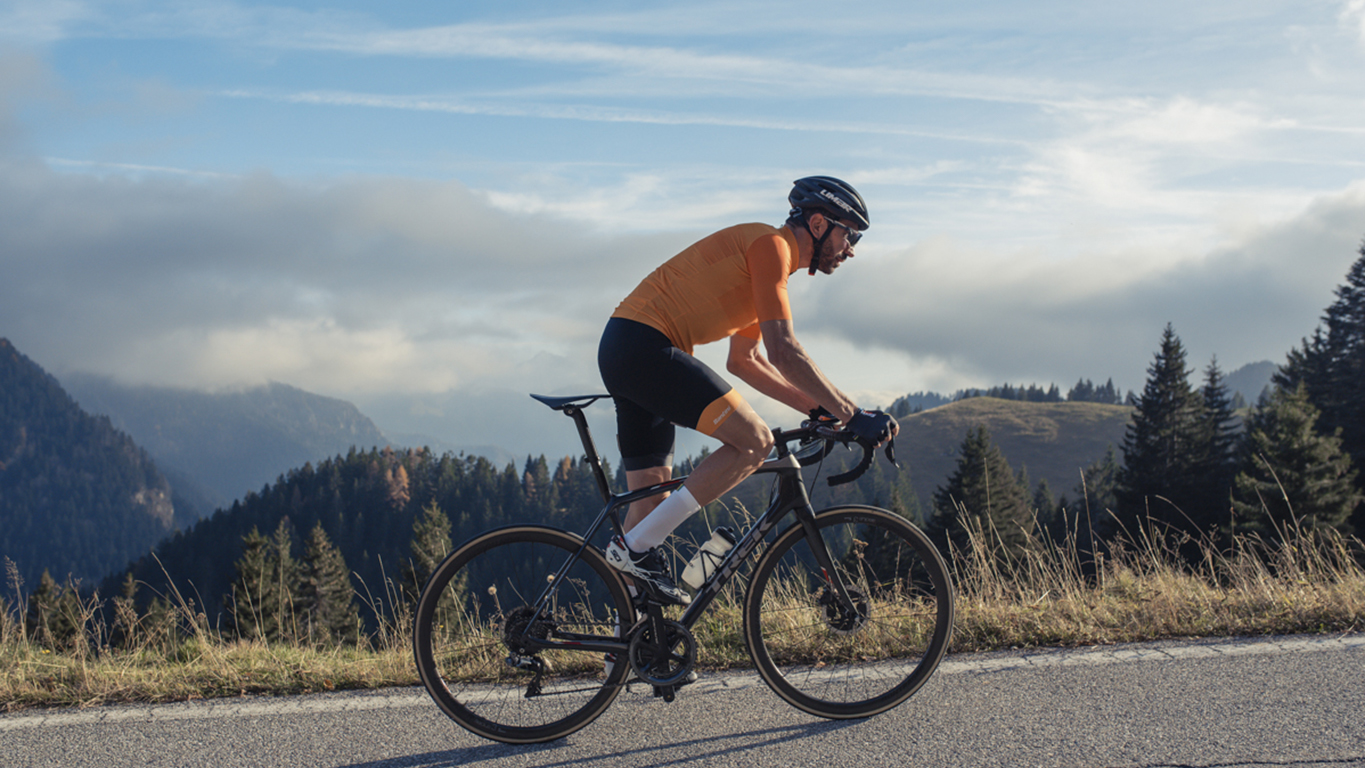 How to take care of your Santini Wear

Here are a few of the secrets that we've learned over the years to keep your kit performing at its best and last longer.

- Wash it at 30°C / 86°F
- Do not use fabric conditioner
- Avoid the tumble drier
- Avoid using washing powder, favor liquid detergent
- Turn the garment inside out
- Wash similar colours together
- Wash straight away
- Do not iron
Santini Sizing Guide

About Santini
MADE IN ITALY, MADE WITH PASSION
Pietro Santini founded Santini in 1965 after taking over a knitwear factory from his sisters. At first Santini was an artisan factory making clothes for others. But, fuelled by his deep passion for cycling and racing, Pietro made the choice to design and manufacture Santini products exclusively in Italy.
Every garment we make is developed from scratch by our team of dedicated designers. All of them have a deep-rooted passion for cycling, triathlon, and running and, because every aspect of design is crucial, we invest a lot in materials research and development to make sure every piece in our collection is designed with specific user and riding conditions in mind – then engineered and manufactured to deliver the ultimate performance that World Champions demand. This ensures we make only the finest quality products, and enables us to develop innovative products quickly and efficiently, in-house, in Italy.