The Restrap musette bags are a stylish addition to our range, both on and off the bike. Made from waterproof PU Coated Nylon and lined with 6oz waterproof coated nylon our musettes are durable and reliable. Double popper fasteners keep everything secure whilst an adjustable shoulder strap tailors the bag to any user.
Hand made in our Yorkshire workshop, all bags are finished with the classic Restrap label, made from vegan-friendly PU.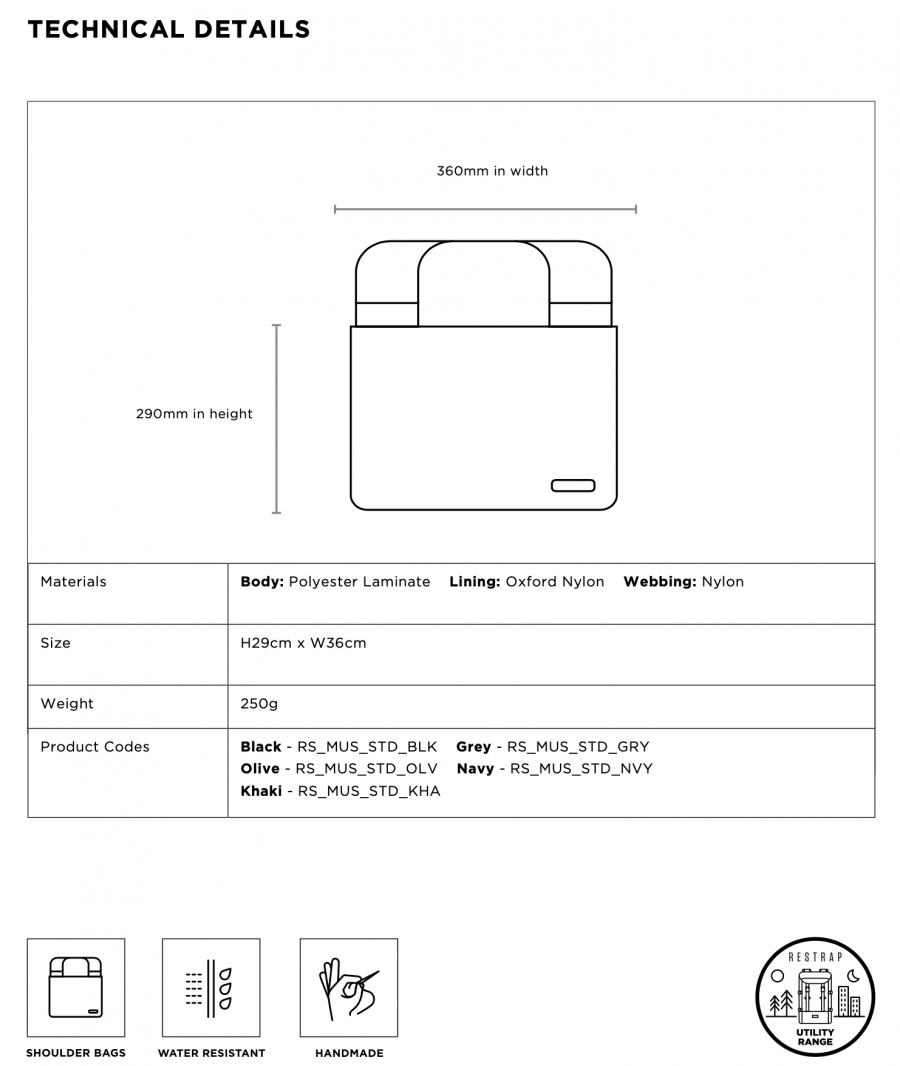 Sizing Information
Weight: 250g
Capacity: 3 Ltr.
Origin: United Kingdom
Features
RESTRAP RANGES
Adventure Race Range
Aimed at ultra distance riders, Restrap has pushed the boundaries of its design and manufacturing capabilities to produce the lightest complete race range yet, weighing less than 1kg in total.
Carry Everything Range
Touring made simple! Our saddle bags, frame bags and bar bags are all made from the highest grade, military waterproof material, with each one adaptable to any frame, any rider, and any load.
Expedition Range
Designed for racks and baskets, the expedition range is for long distance rides where a larger volume of luggage is required. Also includes our straps and dry bags.
City Range
Speed across the city with our range especially for folding bikes. The Restrap City range makes carrying any essential items easy and practical. Waterproof and handmade in the UK.
Utility Range
Backpacks, messenger bags and other urban luggage ideal for on and off the bike. Carry your stuff with style.