RN 3000 is a powerful bicycle light that utilizes two 21700 integrated batteries with 10,000mAh super high capacity. It is equipped with two super bright and power efficient LEDs, with a maximum verified output of 3,000 lumens. Maximum runtime up to 23 hours, best choice for long-distance cycling and extreme challenges. Anti-glare lens design for road cyclists where the beam softens to avoid blinding oncoming motorists. Side lighting for better side visibility.
With USB-C fast charging and discharging port, the RN 3000 will act as a super power bank for your devices like phone, computer and GoPro. The built-in smart thermal control system and the seamless one-piece aluminum housing keep the RN 3000 operating temperature at optimal levels, protecting internal circuits and maintaining max output. Waterproof up to IPX6. And it adopts the universal Garmin quad-lock style mounting mechanism, literally one second light head installation and removal.
Features:
Two Super powerful, energy efficient LEDs, 3,000 lumens of max output
Powered by two 21700 integrated batteries with 10,000mAh super high capacity
Anti-glare design, road friendly towards oncoming cyclists or motorists
Side lighting for better side visibility
Memory function saves the last selected mode
Lock function avoid mis-operation
Internal thermal management ensure consistent, high output
Best choice for long-distance cycling and extreme challenges
USB-C fast charging and discharging
Easily accessible remaining power indicator through power switch button
IPX6 rating, heavy rain resistant, all weather proof
Universal Garmin quad lock style mount, easy to put on and take off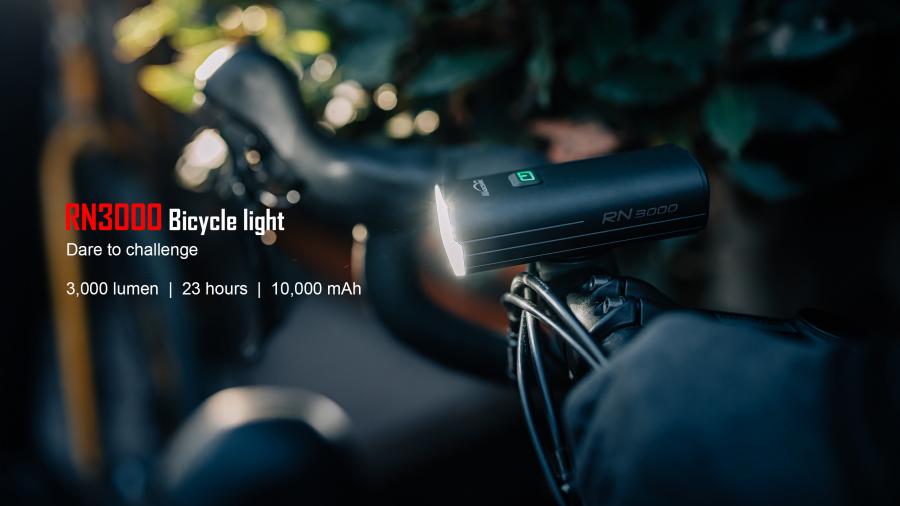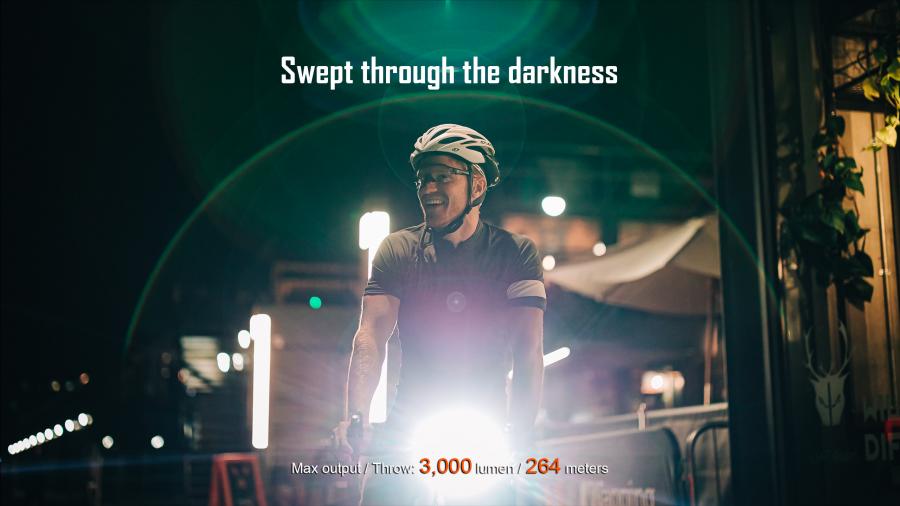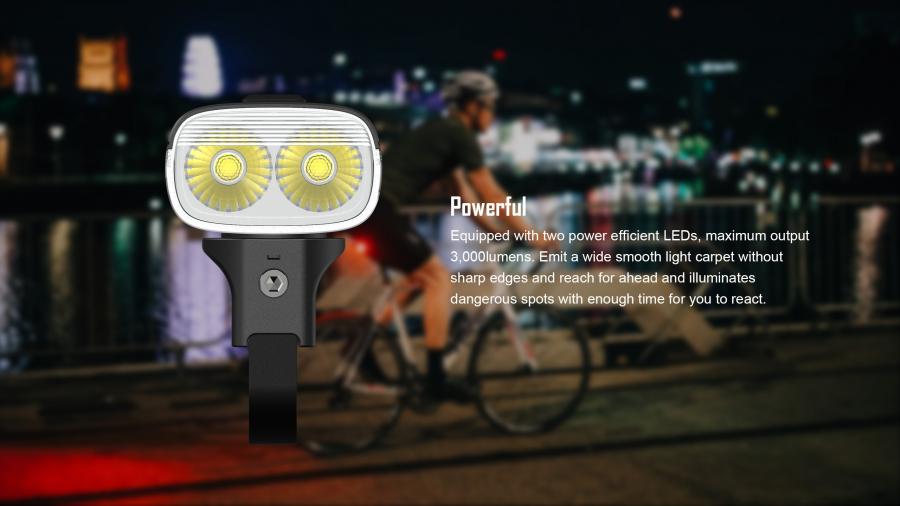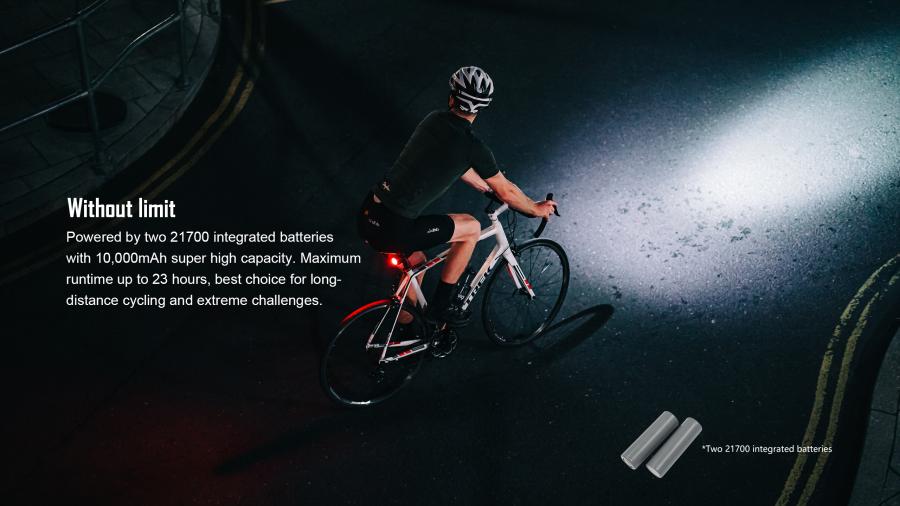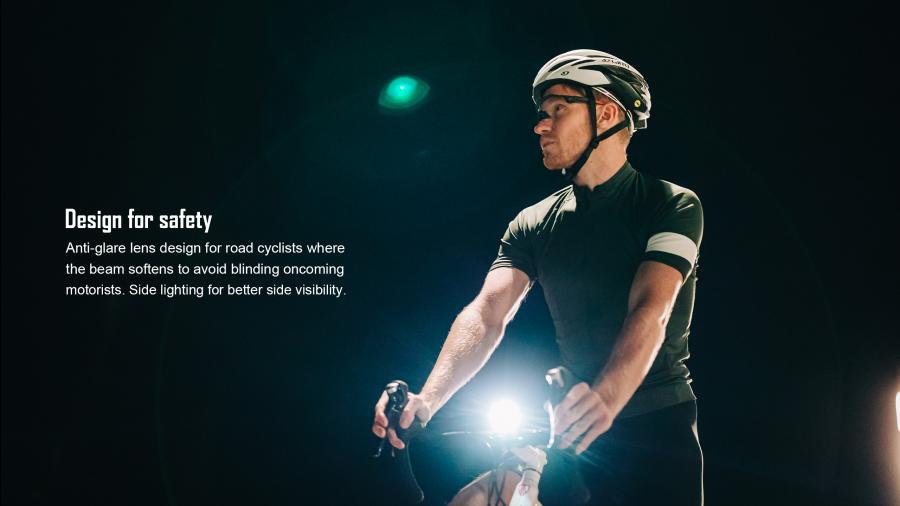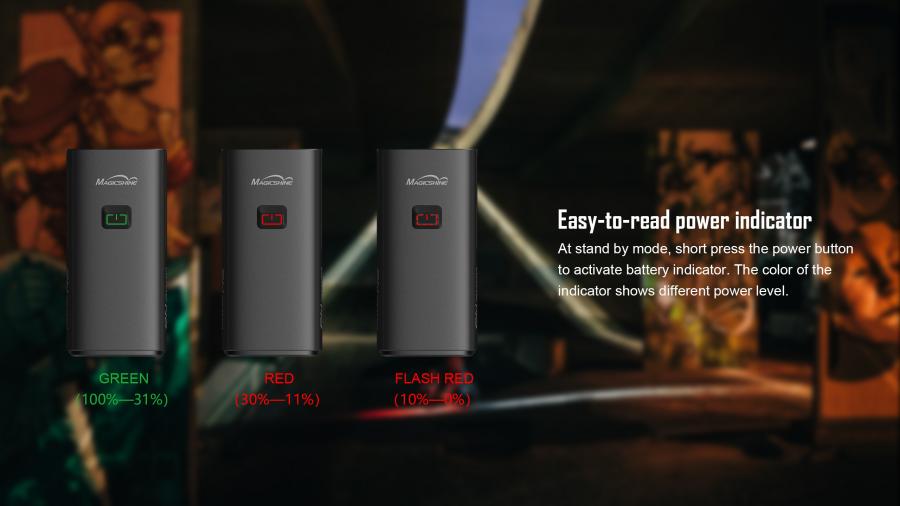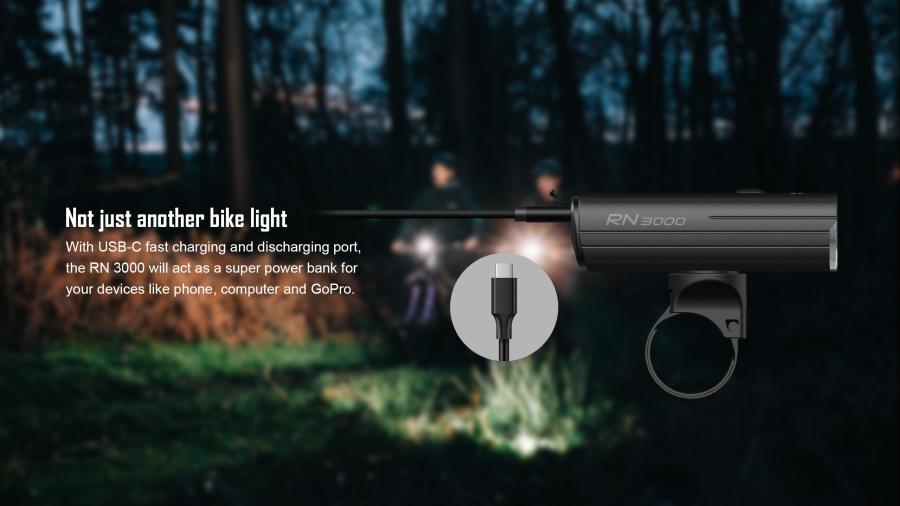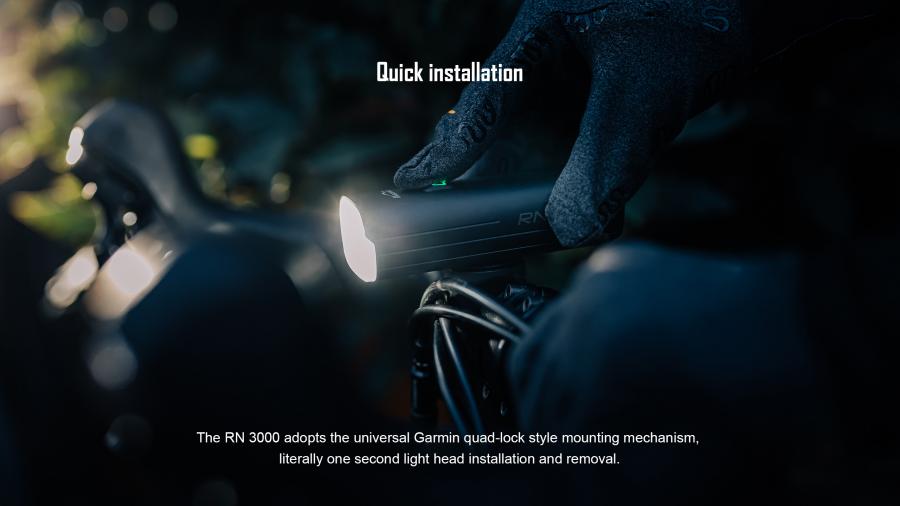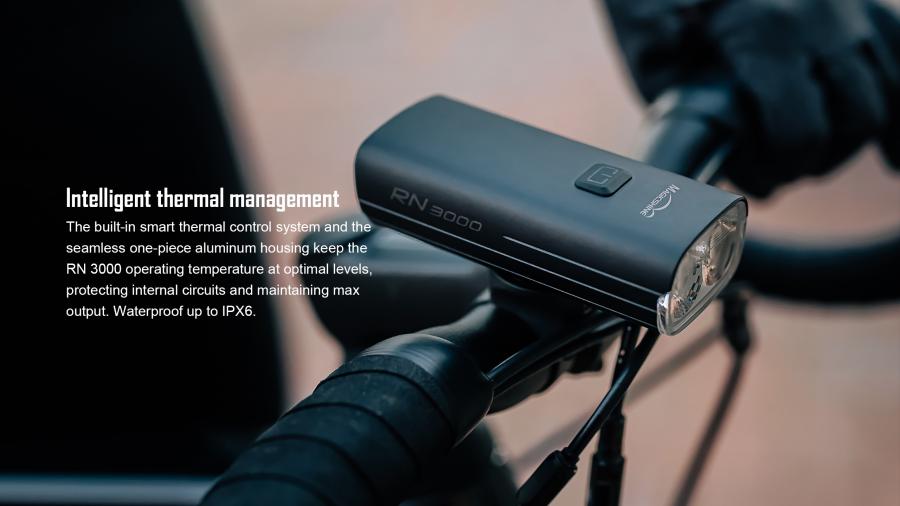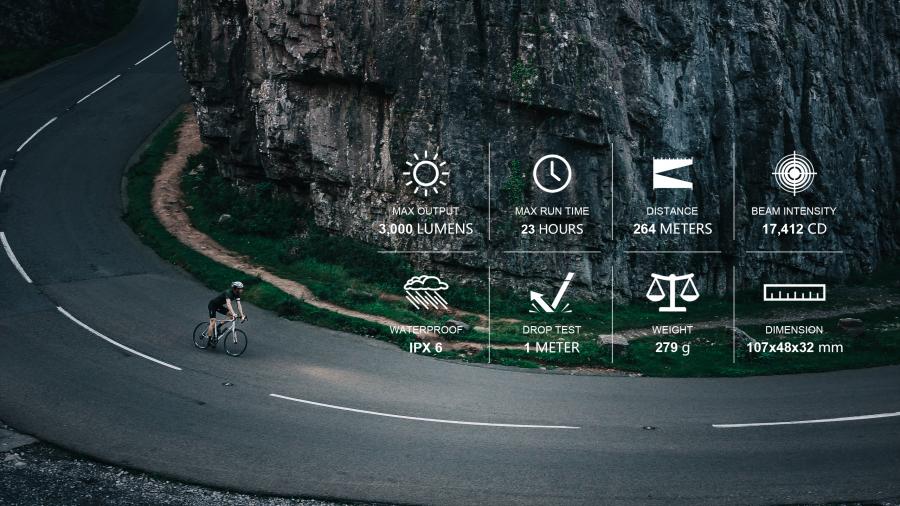 IN SHORT: Raise return/exchange request within 7 days of receiving the item. In case of item looking used or wrong item sent, please raise the issue on the same day by email or maximum early next day. After 7 days we cannot help with the issue of "item looks used."

We process returns/refunds for defective/ wrong items received.

For size issues there are no returns/refunds, just exchanges. Exchanges are not promised (to avoid policy abuse) but we generally help, and issue store credit if your correct size is not available with us. Items returned must be sent to us in unused, unworn condition with original packaging, tags 100% intact.
No returns on Bike sales for size issues
PRE-ORDER Cancellation will incur 4% cancellation fee.
Cancellation without reason by the customer will also incur 4% cancellation fee.
Visit RETURNS CENTER to submit your request
______________________

Please read detailed policy below to be fully informed:
For any issues
Check if your item is eligible for return/exchange. All details are in this policy.
Email at support@cyclop.in within 7 days of receiving your item.
Please mention your order number in the email, and state the issue.
Add photographs of the issue, to best highlight the problem.
Returns and refunds are eligible if
The Item was received in a defective/ damaged condition
Wrong item delivered
NO RETURNS OR EXCHANGES ON SHIMANO PRODUCTS
A product may vary slightly in colour from the image shown on the website.
Size exchanges
We will exchange sizes for you if the item ordered and received differs from the size chart shown on the website for that item at the time of ordering.
Please consult the size chart carefully before buying a product. S, M, L, XL sizing differs brand to brand, match the cm and inches.
Take help from the Cyclop team in finding your size, use the chat box on the site.
If the item does not fit you for any other reason and you want to exchange it, we will help you at discretion. We generally issue store credit if the exchange size is not available.
Returns/ exchanges will be processed only
If the product is unused/unworn
In original packaging with tags, manuals, packaging intact (not torn or ripped)
If sent with proof of purchase – receipt/ invoice
Returned with promotional items sent with the product
Due to hygiene reasons, we will not accept returns/exchanges of jerseys, shoes that appear even slightly used. Intimate-use items like cycling shorts, socks will not be returned/exchanged.
Shipping charges for return/ exchange
For defective/damaged/wrong items we will ship back the item at no cost to you.
For size returns you are required to ship the item to us with charges borne by you.
Original shipping charges are non-refundable.
A customer may exchange a product once.
No returns/ refunds/ exchanges for clearance items.

All returns/exchanges must be agreed with the Cyclop team on email before any related shipping is done.
WARRANTY
If you report an issue, 7 days after receiving the item, it will be treated as a warranty issue. You are required to contact the brand directly then, or connect with their official representatives in India for direct resolution of the problem.
 __
In general, our team helps customers get the item they are happy with, we assist in genuine cases for return/exchange with the goal to make customer experiences great.