Performance Optimization Device
Can you ever have enough data? We didn't think so, which is why we created the COROS Performance Optimization Device aka the COROS POD. The COROS POD provides all of the advanced running analytics you crave complementing your COROS GPS Watch to help keep you healthy and fit. 
The COROS POD is easy to use, simply shake to activate, pair with your watch or the COROS app and clip on vertically to your waist in the center of your back.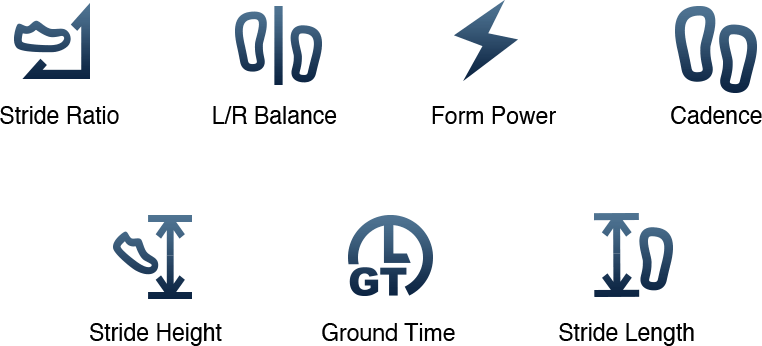 Left/Right balance
We would all love to have an even 50/50 split between our left and right legs, however for many reasons, this is less typical than you would think. Knowing which side of your body you tend to favor can help you identify potential injuries before they occur and can be useful in correcting your running form.
Stride Ratio
Stride Ratio is your Stride Height divided by your Stride Length. Let's find the ideal ratio to make sure you aren't jumping up and down or trying to enter a long jump competition. An ideal Stride Ratio ensures that you are using your body's energy to propel yourself forward as efficiently as possible. 
Stride Height
Also known as vertical oscillation, stride height measures how high your body lifts off the ground during your running stride. Why does this matter? While it is important to make sure you are pushing off the ground, you also want to make sure more of your energy is used to move your forward rather than up in the air. Too low or too high can indicate opportunities for improvement – let's find your sweet spot.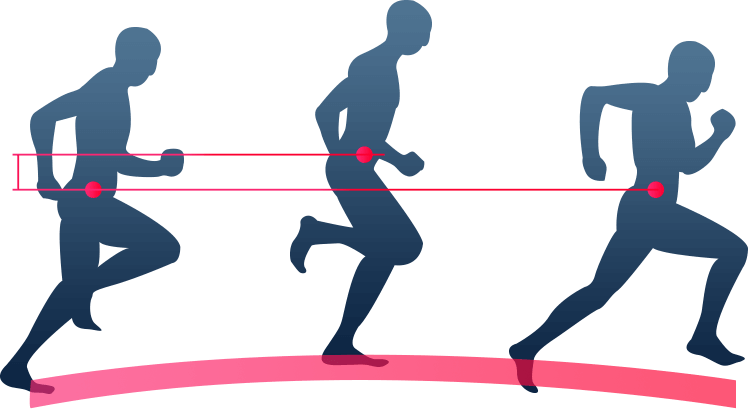 Ground Time
The key difference between running and walking is that when running, there is a period of time that both feet are off the ground. The more time your feet are on the ground, the less time you are moving forward. An efficient stride spends enough time on the ground to power up for the next stride and not a millisecond more.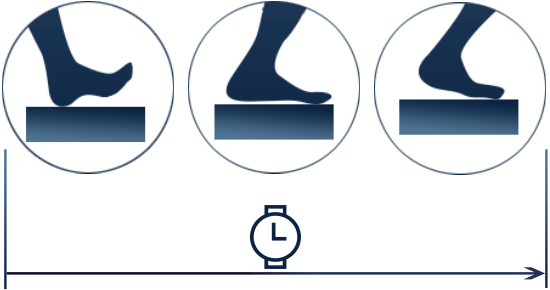 Form Power
What's Form Power – this is essentially the amount of power wasted due to inefficiencies in your running form. Just like ground contact time above, the lower the number, the better and more efficient the runner. Be sure to see how your form power changes as your body fatigues during a run as breakdowns in form are likely to occur. So remember, better efficiency = less wasted energy = lower form power.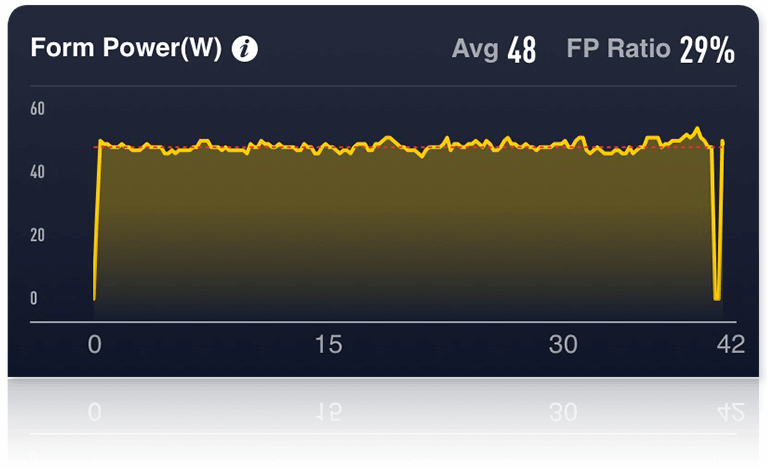 IN SHORT: Raise return/exchange request within 7 days of receiving the item. In case of item looking used or wrong item sent, please raise the issue on the same day by email or maximum early next day. After 7 days we cannot help with the issue of "item looks used."

We process returns/refunds for defective/ wrong items received.

For size issues there are no returns/refunds, just exchanges. Exchanges are not promised (to avoid policy abuse) but we generally help, and issue store credit if your correct size is not available with us. Items returned must be sent to us in unused, unworn condition with original packaging, tags 100% intact.
No returns on Bike sales for size issues
PRE-ORDER Cancellation will incur 4% cancellation fee.
Cancellation without reason by the customer will also incur 4% cancellation fee.
Visit RETURNS CENTER to submit your request
______________________

Please read detailed policy below to be fully informed:
For any issues
Check if your item is eligible for return/exchange. All details are in this policy.
Email at support@cyclop.in within 7 days of receiving your item.
Please mention your order number in the email, and state the issue.
Add photographs of the issue, to best highlight the problem.
Returns and refunds are eligible if
The Item was received in a defective/ damaged condition
Wrong item delivered
A product may vary slightly in colour from the image shown on the website.
Size exchanges
We will exchange sizes for you if the item ordered and received differs from the size chart shown on the website for that item at the time of ordering.
Please consult the size chart carefully before buying a product. S, M, L, XL sizing differs brand to brand, match the cm and inches.
Take help from the Cyclop team in finding your size, use the chat box on the site.
If the item does not fit you for any other reason and you want to exchange it, we will help you at discretion. We generally issue store credit if the exchange size is not available.
Returns/ exchanges will be processed only
If the product is unused/unworn
In original packaging with tags, manuals, packaging intact (not torn or ripped)
If sent with proof of purchase – receipt/ invoice
Returned with promotional items sent with the product
Due to hygiene reasons, we will not accept returns/exchanges of jerseys, shoes that appear even slightly used. Intimate-use items like cycling shorts, socks will not be returned/exchanged.
Shipping charges for return/ exchange
For defective/damaged/wrong items we will ship back the item at no cost to you.
For size returns you are required to ship the item to us with charges borne by you.
Original shipping charges are non-refundable.
A customer may exchange a product once.
No returns/ refunds/ exchanges for clearance items.

All returns/exchanges must be agreed with the Cyclop team on email before any related shipping is done.
WARRANTY
If you report an issue, 7 days after receiving the item, it will be treated as a warranty issue. You are required to contact the brand directly then, or connect with their official representatives in India for direct resolution of the problem.
 __
In general, our team helps customers get the item they are happy with, we assist in genuine cases for return/exchange with the goal to make customer experiences great.