About cyclop's beginnings
Cyclop started with the simple need of one cyclist to sell MTB shorts online, and today thousands of cyclists are buying and selling among each other here! It grew on its own as bike fanatics wished to sell their expensive bikes and buyer higher end ones! And others wanted to buy these bikes at a lower cost. All this at a time when the cycling wave was just beginning and people still said - "Why did you buy a cycle for this much money!!? Could have got a motorcycle!"

It has been about 5 years and Cyclop has grown by word of mouth, becoming not only a marketplace but a place for cycling discussions, tips and banter. Exciting things have happened like members finding a stolen cycle by stalking a thief; everyone searching and finally finding a cyclist who just decided to keep pedalling and crossed borders and went into other states without telling anyone and with his phone switched off; the revamping of an old tired bike (but with good bones) to a customised, shiny, to-die-for version; heartfelt cycle donations; cyclists offering their homes to touring cyclists for some rest and friendship :)

Inspiring cyclists have shared their journeys and got support on Cyclop; some going from Kashmir to Kanyakumari, some travelling with their dog (on a cycle and a custom made carrier) for more than 365 days, and some making the tough change from a sedentary life to a good level of fitness.
What's happened the most though is sales! From one bike lover to another. And the next thing that has happened the most on Cyclop is getting and giving all the help a cyclist needs in buying a cycle that suits his needs and budget.
As Cyclop has grown to 43,000 members, we have learnt everyone's eyes are on all the discussions here whether or not they comment. "Silent watchers" we call them. They're there. They're listening! Go for a ride and someone may ask you - "Saw that post on Cyclop? What do you think..."That's us.
Got anything you'd like to tell us? Email at keepriding@cyclop.in
Finally thanks to all members for making Cyclop what it is!
WHAT MEMBERS SAY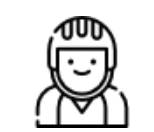 "I was new to cycling. Cyclop helped me gain knowledge. So many experts here, and the good thing is there is no hate. People love to help each other. This group helps us to know and promote cycling."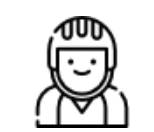 "Cyclop decentralizes information. It gives power to people. We are making democracy work better."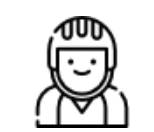 "Cyclop is a platform where all like minded and bike minded people get along. Thank you for setting up a much needed thing for the Indian Cycling Community."