The Gravel multi purpose neck-warmer provides a simple but essential barrier of protection against wind and cold. It is made from a modern merino wool and polyester mix for a soft feel on the skin. Offers warmth under your helmet and snug protection around the ears. Soaks up sweat during hard efforts so you stay focused on what matters.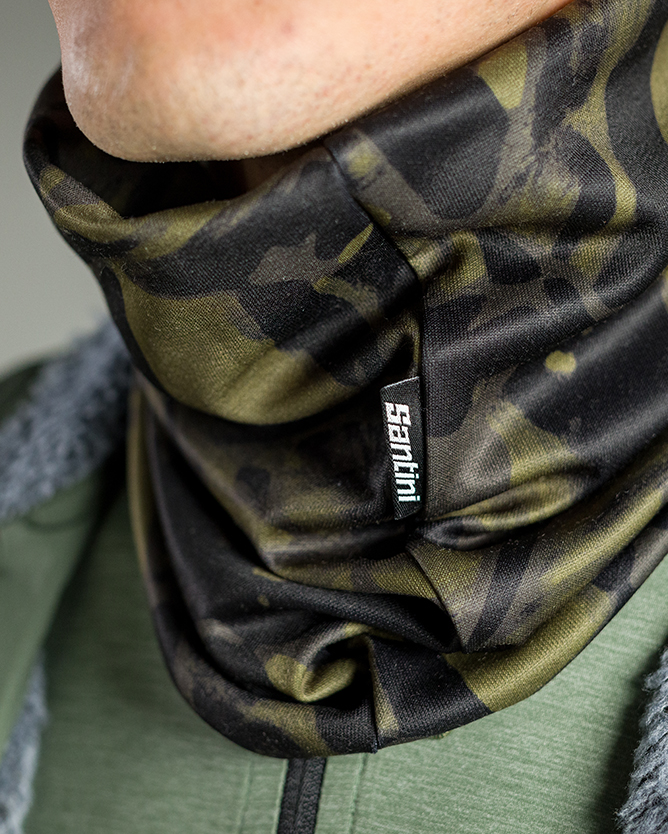 How to take care of your Santini Wear

Here are a few of the secrets that we've learned over the years to keep your kit performing at its best and last longer.

- Wash it at 30°C / 86°F
- Do not use fabric conditioner
- Avoid the tumble drier
- Avoid using washing powder, favor liquid detergent
- Turn the garment inside out
- Wash similar colours together
- Wash straight away
- Do not iron
Santini Sizing Guide

About Santini
MADE IN ITALY, MADE WITH PASSION
Pietro Santini founded Santini in 1965 after taking over a knitwear factory from his sisters. At first Santini was an artisan factory making clothes for others. But, fuelled by his deep passion for cycling and racing, Pietro made the choice to design and manufacture Santini products exclusively in Italy.
Every garment we make is developed from scratch by our team of dedicated designers. All of them have a deep-rooted passion for cycling, triathlon, and running and, because every aspect of design is crucial, we invest a lot in materials research and development to make sure every piece in our collection is designed with specific user and riding conditions in mind – then engineered and manufactured to deliver the ultimate performance that World Champions demand. This ensures we make only the finest quality products, and enables us to develop innovative products quickly and efficiently, in-house, in Italy.