CR500 Product Features
DuaLens optical low beam, providing broad flood light with cut-off line for commuting, no dazzle and glare for oncoming riders and pedestrians
Wired remote button to change brightness level safely without releasing the grip
Built-in battery indicator and charging indicator
Durable anodized aluminum body with better heat dissipation
Micro USB charging port, compatible with most phone chargers
Integrated self-contained design, compact and light weight
Intelligent memory circuit remembers the last used brightness level and mode when turned on again
Quick release design for easily slide in and out
Compatible with handlebar of 22.2mm to 35mm diameter
TR20 Product Features
Highly efficient COB LED with max 20 LED lumens
Quick release designed for various needs
Specifically designed lens providing rear and side visibility
Auto power save and indicator for low battery
Micro USB charging port, compatible with most phone chargers
Built-in battery indicator and charging indicator
Intelligent memory circuit remembers the last used brightness level and mode when turned on again
CR500 & TR20 LIGHT SET
Light set for daily commuting and urban riding.
CR500:
DUALENS OPTICAL LOW BEAM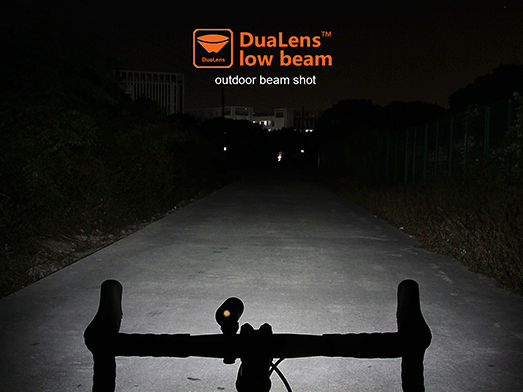 Through professional optical software modeling and simulation and using highly efficient lens, we successfully created a light similar to automotive low beam headlight, providing broad close-range flood light with anti-glare cut-off line, no dazzle and glare for oncoming riders and pedestrians
WIRED REMOTE BUTTON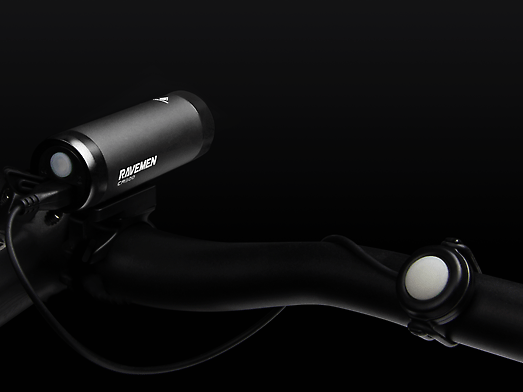 Change the brightness levels safely without releasing the grip during riding; Long press to activate max output for signaling or emergent needs
INTEGRATED SELF-CONTAINED DESIGN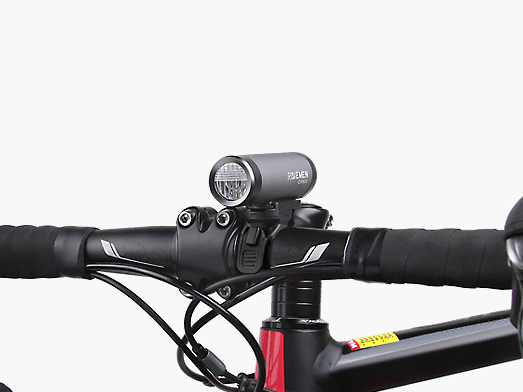 Compact and light weight with quick release function for convenient daily use
IPX6 WATER RESISTANCE AND DURABLE ANODIZED ALUMINUM BODY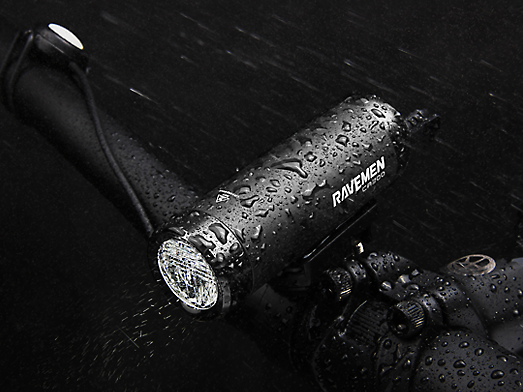 Ready for extreme weather and riding situations
TR20:
REAR AND SIDE VISIBILITY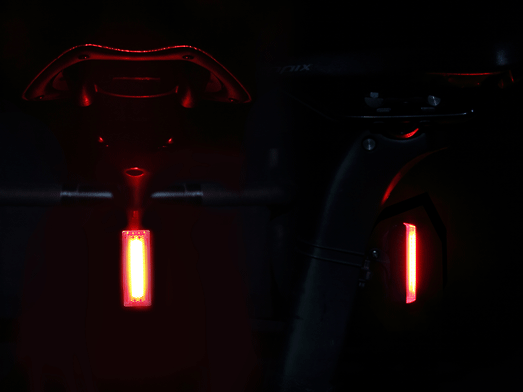 Specifically designed lens ensuring your rear and side visibility for maximium safety
QUICK RELEASE CLAMP DESIGN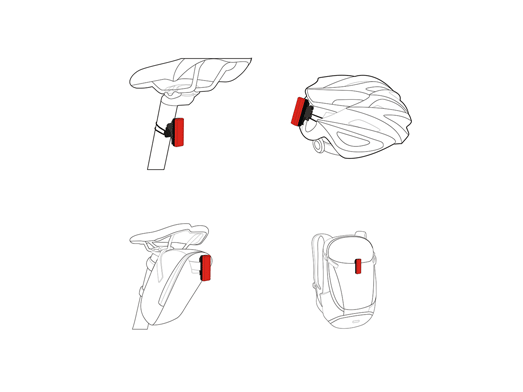 Versatile and easy-to-use, ready for various mounting situations
ANGLE ADJUSTABLE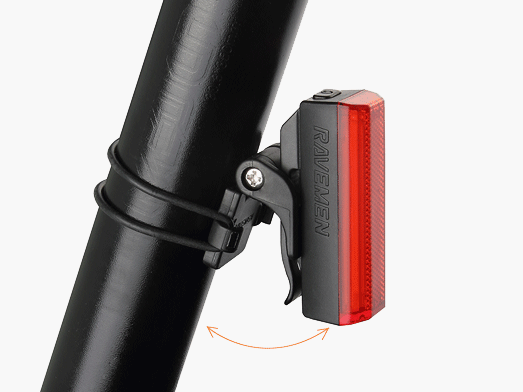 Adjust the mounting angle of the light to fully optimize your visibility
STANDARD MICRO USB CHARGING PORT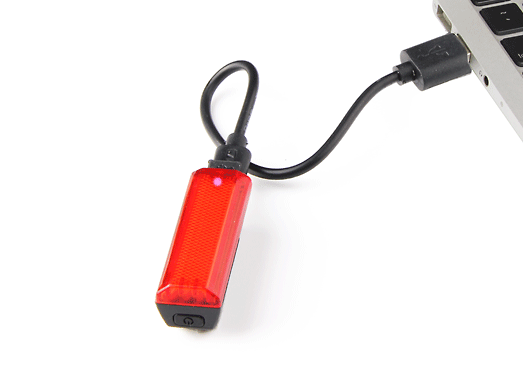 Charge your light easily with computer and also compatible with most phone chargers
CR500:
LED: 1*CREE XP-G2 with a lifespan of 50000 hours
Battery: 1600mAh/3.7V rechargeable Lithium-ion battery
Dimensions (Headlight): 83.5mm (L)*29mm (W)*32mm (H)
Weight (Headlight): 92g
Materials: The front and main body is made by aluminum with Mil Type III Hard Coat Anodizing; the rear part and the handlebar mount are made by durable plastic

Design and specifications are subject to change without notice.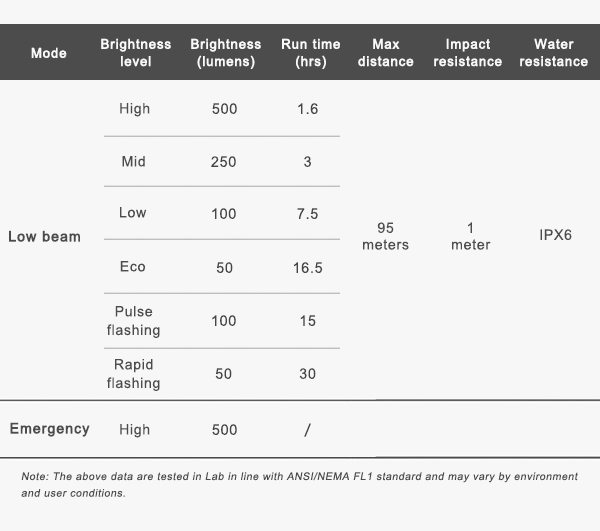 TR20:
LED: COB LED
Battery: 200mAh/3.7V rechargeable Li-polymer battery
Dimensions (Headlight): 18mm (L)*22mm (W)*52mm (H)
Weight (light unit): 15g

Mount size: compatible with φ 24-36mm seatpost

Design and specifications are subject to change without notice.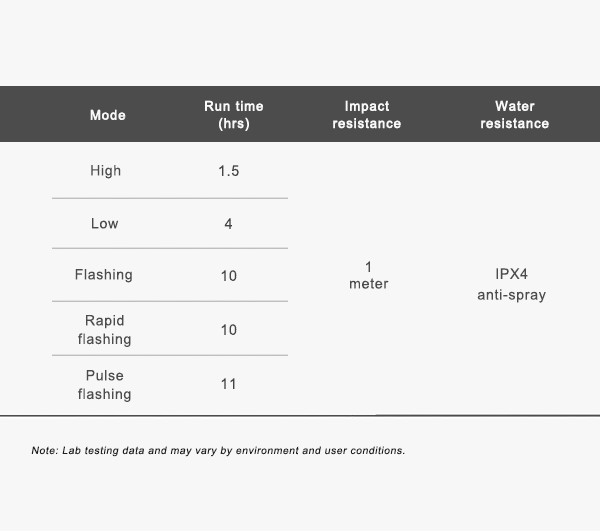 Good lumens and quality built of Product
I love to ride at night and I use this on a daily basis. Runs well around a week time, 30min ride minimum a day. Battery capacity is good. Lumens as said and built is top notch. Go for it as its one time investment. Will surely run for few years compared to cheap lights.
Value for money
First impressions are pretty good, will have to see how the longevity is. Good thing about the rear light is you also see it from the sides which gives you a safety advantage. Better than buying the CR500 standalone. If you register on Ravemen's website, they extend the warranty by 6 months so you get 30 months in total.
RAVEMEN LS-CT01 Black, Red (CR500 and TR-20)